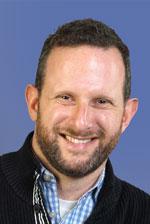 Steve Salee, PCC, LMSW, MPA
Steve Salee is a leadership strategist, executive coach and facilitator with additional clinical skills that help him support the human side of business. He is the founder of Wildfire Strategies, a workplace consulting firm dedicated to people development, workplace inclusion and alignment of executives, organization and cultures. He has worked closely with executives and teams in a broad range of industries to grow their people, cultures and bottom lines. His clients include leading organizations in the fields of media, publishing, financial services, non-profit management and insurance.
Prior to founding WildFire Strategies, Steve was Senior Vice President for Consultative Services at Corporate Counseling Associates, Inc., a human capital consulting firm based in New York specializing in executive coaching, learning and development, and employee assistance counseling. He was previously Managing Director for The Brand Leadership Company/Vivaldi Partners, a brand and business strategy-consulting firm that he helped launch. He was also VP of Cross Sales at Travelers Group, managed capital improvement program funding for the Metropolitan Transportation Authority, and held several management positions with the City of New York.
Recent presentations in 2008 include those given to The Conference Board Executive Coaching Conference, The Society of Consulting Psychologists Annual Conference, The American Psychological Association Annual Conference, The National Gay and Lesbian Chamber of Commerce Annual Conference, Out and Equal Workplace Summit and an appearance on The Focus Group- on XM Radio.
Steve earned his MSW at Columbia University, during which time he served as a counselor in an Employee Assistance Program based at Weill-Cornell Medical College. He completed coach training at Executive Coach Academy and is a Professional Certified Coach through the International Coach Federation (ICF). He is a New York State licensed social worker, has a Master's in Public Administration from Columbia University and received his BA from Brown University.