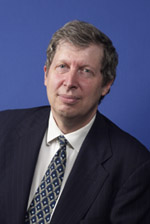 Expertise
Jeremy Robinson, MSW, MCC is a coach, expert in the field of executive coaching and leadership development and teacher of other coaches. He has been doing executive coaching before the term 'coaching' was coined. In the past five years, he has added telephone-based coaching to his coaching practice expertise.
Robinson has specialized in working with those who have extraordinary business genius but whose leaderships styles are not as developed. Robinson has also helped implement programs around adult development issues to meet the needs of high-potential leaders.
He has worked with many business leaders who have had professional training in accounting, law and medicine. He has worked actively to promote the application and adaptation of both emotional intelligence practice and the new positive psychology to business. Purpose: to drive business results forward.
Corporate and Consulting Experience
Robinson's clients over the past two years have included Wells Fargo, Pfizer, BMG Entertainment, Cap Gemini Ernest & Young (CGEY), Partners in Human Resources International, Joele Frank Wilkinson Brimmer Katcher, Mariposa Leadership, Corporate Counseling Associates, Bright Solutions and LifeCoachLab (Italy).
Academics/Certifications
In the past three years, Jeremy has presented on the subject of coaching at the annual conferences of the American Psychological Association, Linkage Coaching & Mentoring, the Executive Coaching Summit, Professional Coaches & Mentoring Association and the International Coach Federation. He is President of Executive Coach Academy, which is a coach training school. He has taught interviewing skills to medical students (at Albert Einstein School of Medicine), communication skills to business students (at Wharton Business School), and coaching skills to organizational development students (at the Milano Graduate School at New School University in New York.) He is one of four featured executive coaches on the videotape "Top Coaches In the UsA". He is certified in a wide varied of coaching, career and leadership assessment tools including the ECI, which measures emotional intelligence and the Hogan Assessments, which are widely used in employee selection and development. He holds certificates in Psychoanalysis and Psychotherapy, and Community Mental Health Consultation from the Postgraduate Center for Mental Health in NYC, and graduate degrees in Social Work and English Literature/Creative Writing.